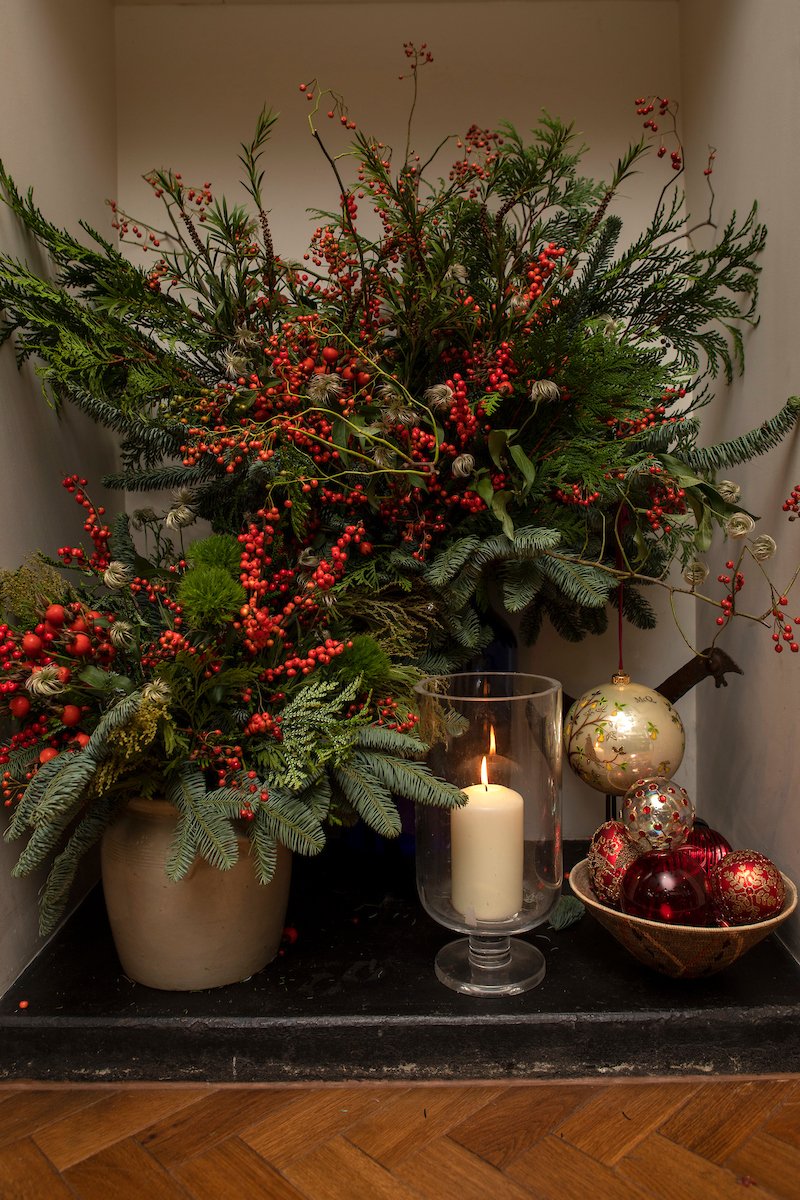 Festive floral tips from Kally Ellis, founder of McQueens Flowers | Those in the know, know what to give
This Christmas we're visiting some of our friends and favourite brands for a look into what their Christmas looks like; getting the inside scoop and top tips for the holiday season. Our floral partner, Kally Ellis, founder of McQueens Flowers, talks us through some of her favourite floral foliage for winter months...
A big theme for McQueens Flowers this Christmas is our foraged and found look, which I absolutely love. Also, because it's a better choice. It's a more sustainable choice. It's something that's literally weighing heavy on all of us at the moment.
Berries
Berries and fruit are bountiful, adding classic autumnal dimension to an arrangement, display or bouquet. For deep and bright hues, try
Crab Apples and Cotoneaster.
This is how I interpret Ilex berries. I love to use things that I can forage, things that you can find in your garden and then maybe mix them up with things that you can't, but mostly foraging. I'm literally bringing the outside in.

Colour
At Christmas, it's all about a traditional red for me. The general feeling that I like to achieve is one of the relaxed, natural and really simple, things that I can find in my garden, things I can forage maybe when I take the dog out for a walk. So it's lots of lovely little bits of pine foliage to bring warmth and then hints of red berries and rose hips, which are gorgeous.
A hint of magic...
My favourite at the moment is the clematis seed. It adds a nice little sort of silvery, silvery tone to the whole thing, bringing the outside in and foraging your materials and using things that you can find in your garden. It's just a part of us being kind to our environment and appreciating the beauty of what is all around us!
You can find out more about Kally and McQueens Flowers on their website.
Stay in the know this Christmas via our Instagram, where we'll be sharing more tips and treats from our Christmas partners in the run-up to Christmas.