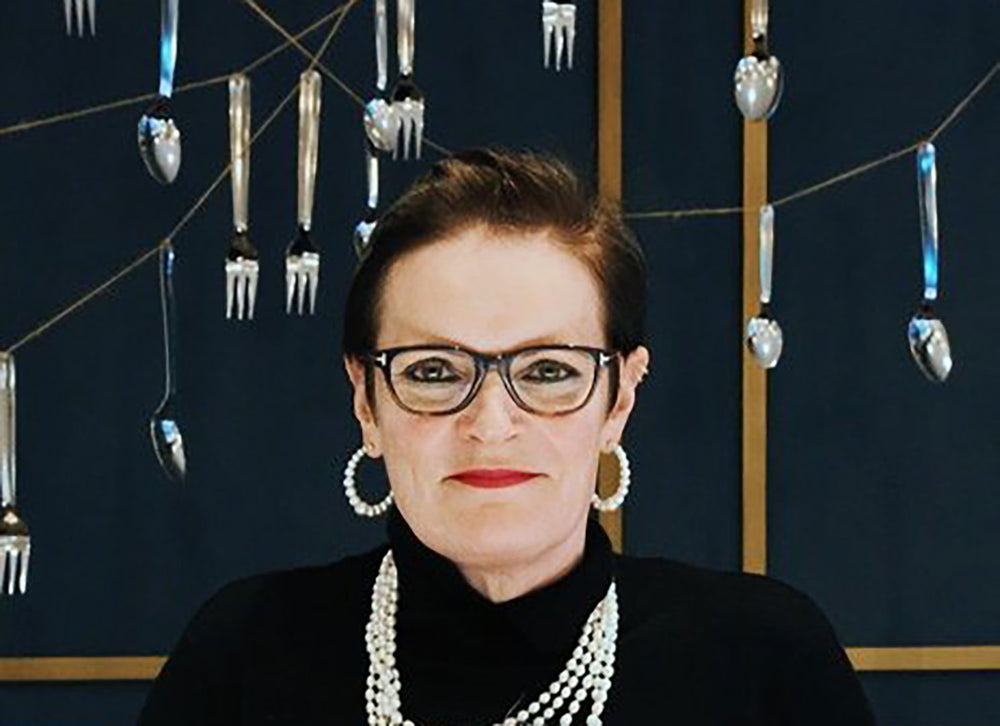 Finding your finishing touches with Stephen Einhorn Co-Founder, Jane Best
It's all in the details... As a fragrance brand, we understand the instant uplift that a quick spray of fragrance can have on your mood. Much like scent, jewellery can be used to bring a finishing touch to your ensemble and boost your confidence. As part of our Scent & Empowerment series celebrating our new partnership with charity, Dress For Success, w

e catch up with

Stephen Einhorn's co-founder and creative director, Jane Best, to discover her take on how scent and accessories can be used to build self belief...


What steps and support do you have in place to help you feel confident both in personal and professional life?
I get a lot of support in my work life from my fellow Co Founder Stephen Einhorn and also from our brilliant team. Our team is mainly women, and I want those women to feel secure in their workplace and to feel empowered and respected as well. I get a lot of support from the team around me. On the whole I'm a pretty confident person, I don't really know why I don't think I've done anything really to inspire that confidence in myself. I've always simply believed that if you want to do something there is always a way to do it (except win the lottery I'm still working on that!) If you need to fight for something, start fighting - you can achieve it.


I also absolutely love clothes, they can make you feel really good about yourself. If I have to do something that makes me feel a bit unsure, if I dress for the occasion and feel great that certainly helps. That's why Dress for Success is so powerful. As well as being given confidence and self belief if you feel like you look right too, it gives you an added boost, you can succeed.


As a Co-Founder and Creative Director of Stephen Einhorn, how do you use jewellery and accessories to express personal style and presentation?
I love jewellery! I think accessories can really make or break an outfit. One of my favourite everyday designs are
the Colette earrings
that we make. My mother always used to say to me, 'get dressed and look in the mirror, then take just one thing off.' I've pretty much used that for my whole adult life and it always works, but it's never the jewellery that comes off! I really like designs that at first glance look quite ordinary but when you look closer you realise they are different. I don't like to wear what everyone else is wearing. If I can't find it we make it!
Much like jewellery, fragrance can be used to bring a finishing touch and elevate style & confidence - what type of scents do you opt for, and do you change them up according to the occasion?
I think perfume is another one of those things that can really make a statement and make you stand out. I like quite strong smells that are not too floral or sickly. I do change my perfume for different occasions. I have two that I switch between for everyday and I also have one that I wear when it's quite wintery which has sandalwood tones in it. We had a customer who came into our shop once and his after shave was so fantastic that I asked him what it was, something I don't often do! It was just so exotic, I had never smelled anything like it.


About Stephen Einhorn
As their slogan 'we make beautiful things for interesting people' would suggest,
Stephen Einhorn
's innovative approach is beloved by customers looking for strikingly unique jewellery. Focusing on quality of materials and impeccable craftsmanship, every item is designed and handmade in the brand's London workshop and studio. Find out more on their
website
.