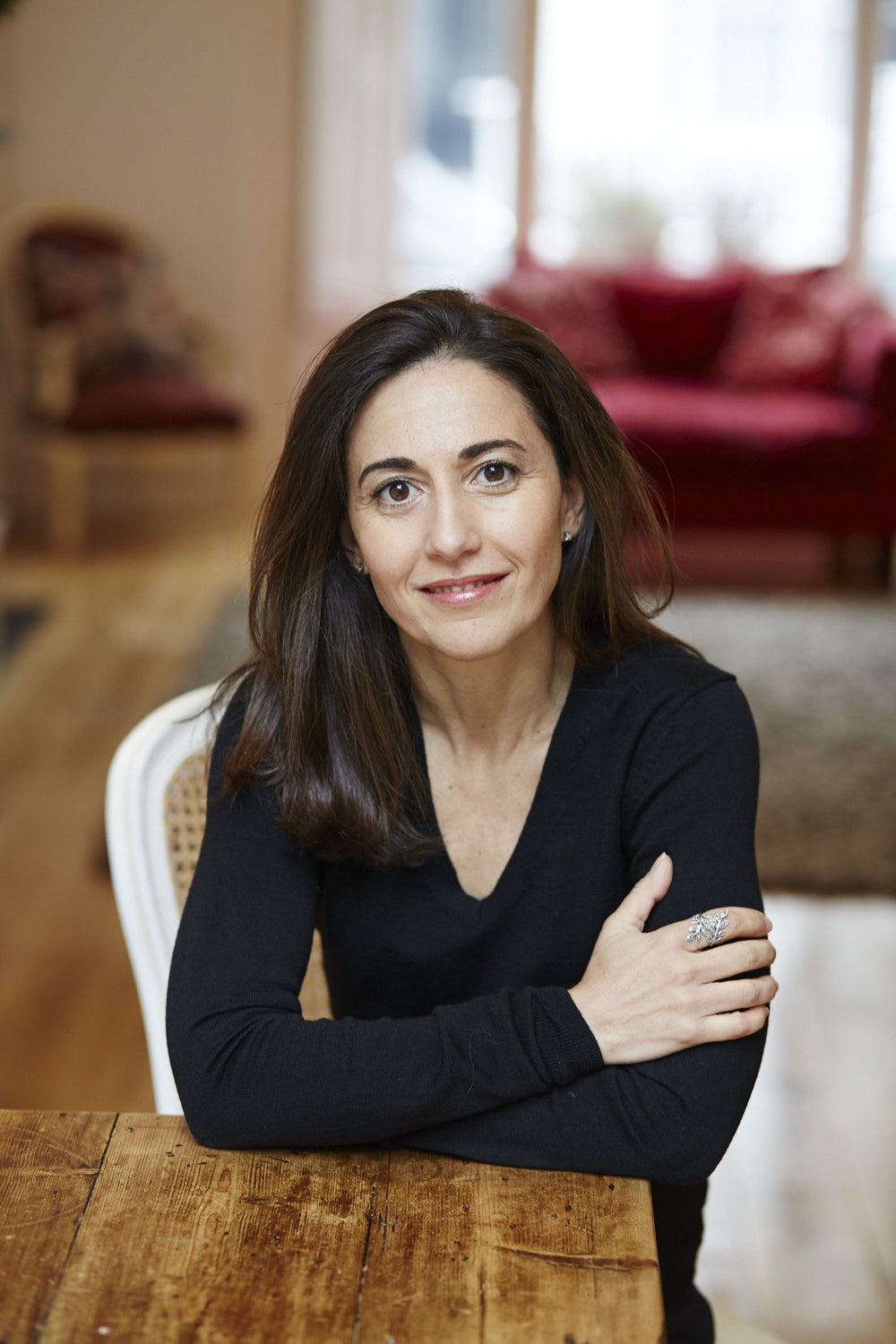 International Women's Day - Diana Verde Nieto, Co-Founder of Positive Luxury
"We need to make space, not take space." We speak with Diana Verde Nieto, co-founder and CEO of Positive Luxury, the company behind the Butterfly Mark, on how we can create #BalanceforBetter.
What three words best describe you?
I find it hard to answer these myself - so I asked my female-led team and they replied 'Tenacious', 'Trailblazer' and 'Tiny'... to keep the alliteration!
Could you tell us how Positive Luxury started?
I was inspired by the story of the Large British Blue Butterfly, which was brought back from near extinction in the United Kingdom; becoming the most successful insect reintroduction in the world. The story was told to me by Sir David Attenborough in 2010 when I presented him with his Lifetime Achievement Award and it exemplifies how we can create a united force and reverse the negative impact we are having on our planet's resources.
I got together with mentor, friend and Founder of toptable.com, Karen Hanton and both of us saw an opportunity to combine our knowledge, experience and passion to democratise sustainability and make it more approachable for both consumers and companies.
The campaign for this International Women's Day is #Balanceforbetter, what steps are you taking/do we all need to take to see a more gender-balanced world?
We need to make space, not take space. We should be very observant, engage with people from diverse backgrounds, and be vocal about diversity issues that affect us all.
I believe that men play a massive role in ensuring that there is gender balance - I love feminist men! We need them to be advocates for equal rights, and to stand up when they see an imbalance.
When it comes to the workplace, there are lots of non-profit mentoring programmes available to support women entrepreneurs and the biggest step we can take towards a more gender-balanced world is supporting those who are doing amazing things.
What is the best piece of advice you've ever been given?
Never play for a draw!
If you could pick any woman in history to talk to, who would you pick?
It's so hard to only pick one! I would love to chat with Elizabeth Garrett Anderson - the first woman in Britain to qualify as a doctor and someone who really turned the status quo on its head - and I have a bit of a woman crush on Jane Goodall.
As one of a long list of inspirational women who are paving the way for better business, do you believe London holds promise for women in the workplace?
Definitely - it is a city that recognises women across all industries, especially in tech now.
You're hosting a dinner party for your female idols – who's at the top of your guest list?
My female idols are truly just women in my everyday life. My friends who balance work with being full-time mothers, owning dogs - even chickens! Ordinary women are true idols, and the ones I know are a lot of fun!
Where is your oasis in the city?
Postman Square - I love that place… it helps me think, it's very peaceful, plus there are memories of tonnes of inspiring people around you.
Is there a smell that holds significance to you or reminds you of a particular point in your life?
Anais Anais - I don't remember much of my mother as she died when I was very young but that was her perfume and the scent takes me straight back to her.