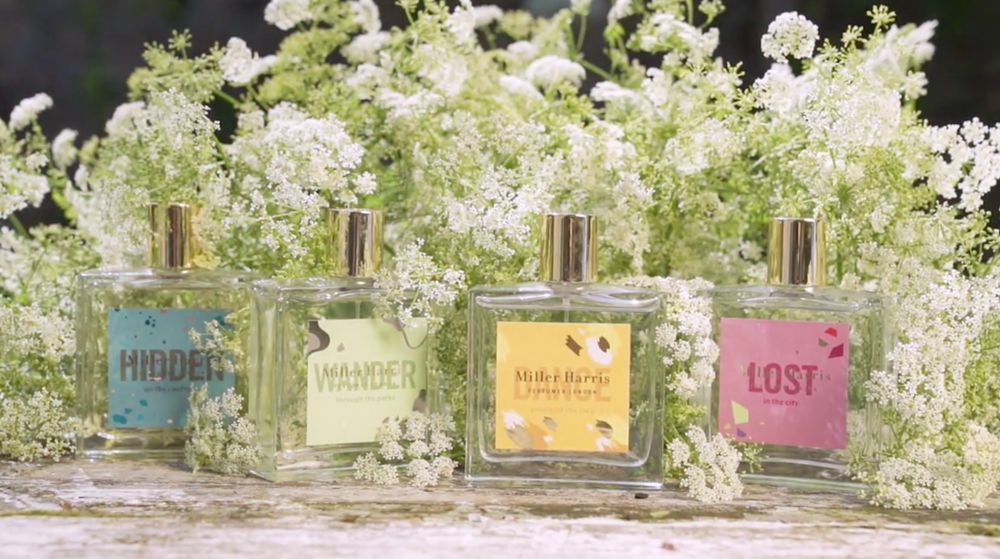 Hot town, summer in the city…
Summer weather is truly upon us, the sun is shining, skies are blue, and the city is full of nature and life. Choosing fragrances for summer can be a challenge, but Miller Harris have plenty of opportunities for you to explore the city's wild side. Nick Gilbert, our fragrance expert and friend, shares with us his favourite summer scents...
Regent's Roses
One of the best smelling spots in London throughout the summer is the rose garden in Regent's Park. When strolling to the open-air theatre (still one of London's best-kept secrets – last year's production of Little Shop of Horrors was magnificent in its green absurdity), you pass Queen Mary's Garden and are greeted by the scent of thousands upon thousands of beautiful roses, a multitude of varieties, all beautifully perfumed. And what better fragrance to capture that than the gorgeous freshness of Rose Silence? Capturing delicate pink flowers, sweetened with a touch of mandarin and blackcurrant and smoothed with a touch of musk and sandalwood, Rose Silence maintains a cool and crisp brightness which works beautifully in the warmth of the summer sun.
Foraging Free
A few months back I was lucky enough to head out on a foraging trip with the Miller Harris team and John Rensten of Forage London, author of The Edible City. I've always been one to stop and smell the flowers, but I'd never looked beyond to the other plants – and now every new plant I discover gets the full sniff treatment - crushing leaves between my palms, paying attention to the unique scents of plants that have been right under my nose this whole time. Yet a scent I've always loved which I've re-encountered is that of nettles – takes me back to carefree summer holidays spent running through the woods… sappy and green, bright and sharp, WANDER through the Park is the unmistakable perfume of nettles made wearable.
Summer breeze…
Summertime is always an exciting olfactory treat for me – as all of my favourite flowers come into bloom. The one that instantly transports me back to childhood, and I will always find utterly exquisite, is honeysuckle – I used to pick the flowers, looking for the sweet nectar that gathers at the base, which resulted in a swift telling off from my Nan. That gorgeous nectar and rich floralcy has been caught in a snapshot by the perfumer in HIDDEN on the Rooftops – a honeysuckle amongst privet hedges, busy with bees and motes of pollen on the air. It's a hazy summer evening spent in a garden.
Makes me feel fine…
One of the issues I personally have with the summer is overheating – but Miller Harris have my personal favourite solution to the problem. All summer long, I keep a bottle of Tea Tonique in the fridge, ready to spray whenever needed as an invigorating shot of freshness. Tea Tonique is particularly brilliant for this, as it works so well in humid air, cutting through the density and providing a lift. The scent itself is bright and zesty, with peach blossom, a blend of jasmine tea, earl grey and maté, and a sprightly burst of bergamot and orange tree leaves, which will help you feel refreshed and bright.
Blowing through the jasmine in my mind…
Jasmine is grown in abundance in gardens across the city. It can often be found trailing up old Victorian houses, poking through shrubs and hedgerows in the most unexpected of places – and a waft of jasmine singing on the breeze is often a welcome respite at the end of a commute home. For me, Le Jasmin portrays that welcome scent, but the perfumer has twisted it into a bouquet of brilliant citrus to create a vibrant scent that immediately enlivens and cools – and also has none of the cloying sweetness that makes people cautious of jasmine perfumes! It has a lush, juicy lemon top note which is as cooling as a splash of water.