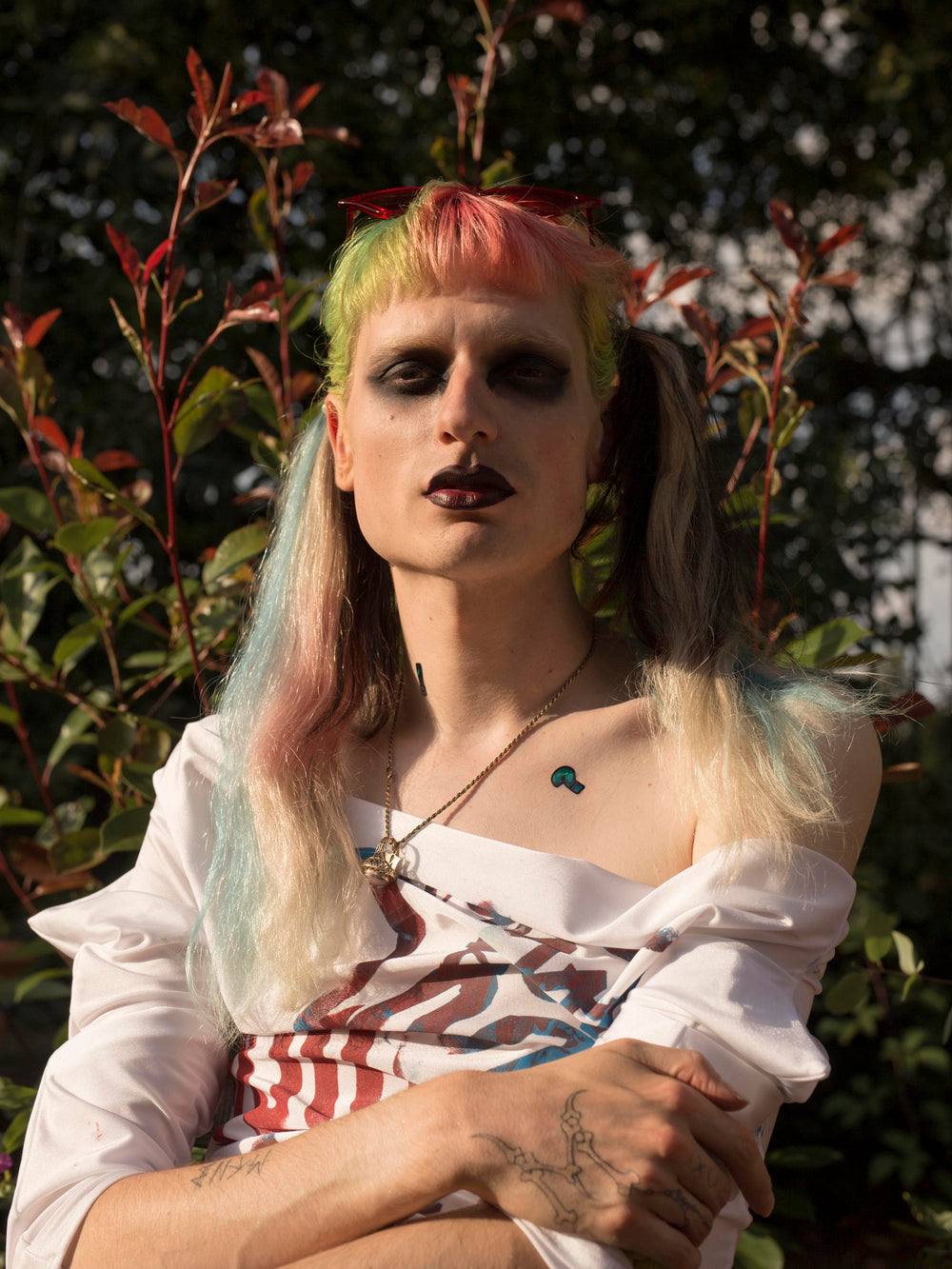 Miller Harris talks new season fashion and fragrance with Matty Bovan

As a fragrance brand constantly inspired by London Life, there's nothing quite like London Fashion Week to spark the imagination. This fashion season, we joined forces with fellow eccentric Rebel and Fashion Designer, Matty Bovan to scent his Spring Summer 2020 Collection with our newest FORAGE fragrance, DANCE amongst the Lace.
We catch up with Matty to find out more about his latest collection and fragrance of the moment.
Three words to describe you...
Colourful, textured and British

Three words to describe your new collection...
Hyper, uniform, speed.
Photograph by Rebecca Maynes
Your SS20 collection explores the Arts and Crafts movement whilst also taking specific utilitarian elements from the real world. Where is the most unusual place you have found inspiration?
I find inspiration everywhere - I found a vintage dirty housecoat and it sparked a myriad of ideas

What's your favourite piece in your new collection?
I love the Victorian blouses they combine sport and luxe.

You asked us to scent your SS20 show and chose to use our new fragrance, DANCE amongst the Lace. What about this fragrance attracted you?
I love the uniqueness and freshness - its bright and light and evocative.
Photograph by Rebecca Maynes
What song do you have playing on repeat this fashion season?
Candy Shop by Madonna.

What is one thing everyone should do when in London?
Go to the Wallace Collection it's a beautiful sensory environment.

You're having a dinner party - who's on the guest list?
Marilyn Monroe, Joan Crawford, Julia Davies, Madonna, Derek Jarman, Stanley Kubrick, Devon Akoi.

Is there a smell that holds significance to you or reminds you of a particular point in your life?
Lavender; it reminds me of Norfolk lavender as a kid.

If your life was a fragrance what would it be called?
MATTY.
Find out more about Matty.
Photography: Rebecca Maynes